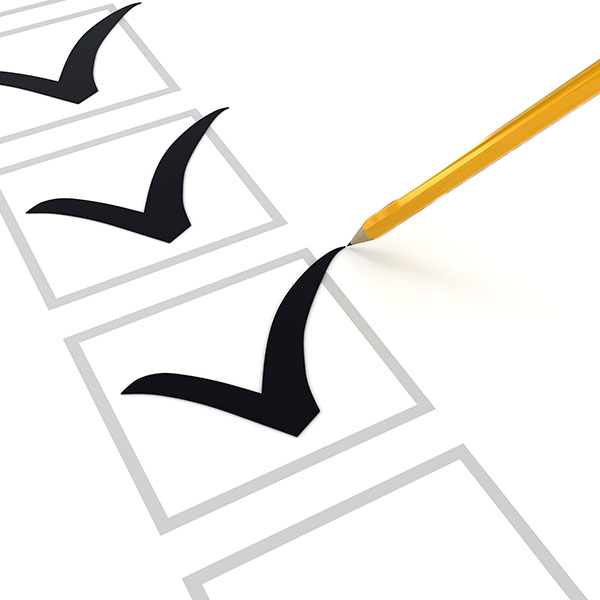 At Total Heating & Air Conditioning, Inc. we strive for 100% satisfaction in everything we do. We value your opinion and invite you to tell us and others about your experience with us. Please take a few moments to tell us what you think by leaving us a review here on our website or on any of these popular review sites or social networks.
Read what other customers have said about us.

All trademarks or brands on this page are registered by their respective owner and are not affiliated with our company, nor do they endorse or sponsor our products or services.
Reviews of
Total Heating & Air Conditioning, Inc.
(Based on 10 rated reviews)
27-Jun-2023
Product or service reviewed: Heating & Cooling checkup
We were selling our home and one inspector noticed a couple issues with the AC unit. We called Tony to fix those issues (some missing insulation and a tilting platform under the AC) and to do a reasonable checkup on both the AC and furnace. Tony understood exactly what we were looking for: Do whats needed for a buyer and no more! He did exactly that and did it with professionalism.Highly recommend Total Heating & Air Conditioning!
14-Mar-2023
Product or service reviewed: Furnace and AC
Tony was referred by a friend years ago for regular service and maintenance of our furnace and our very old AC unit. Dependable reliable and friendly service in the winter with regular furnace checkups and Tony always kept our AC unit working despite its age. Recently weve had to replace both systems as it was time and within a 24 period all the materials were delivered to our home and installed a day later ! The communication was top notch !! The star rating shud be 10 stars more than 5 as Tony and the the team went above and beyond the call of customer service duty. Highly recommend Total Heating and AirConditioning for any of your HVAC needs. FondlyDonna n Bill.
Donna Piet
Arlington Hts IL
18-Apr-2021
Product or service reviewed: Furnace
What a professional and great guy. I called him for an emergency furnace issue in a rental and he was there within an hour.He was exceptional to me but the renters called saying he treated them especially respectful also. Fixed in an hour, reasonably priced and respectful!
22-May-2020
Product or service reviewed: Air Conditioner
Would highly recommend Tony and his company. He was very prompt in coming to our home and quickly identified the problem, ordered parts and returned and fixed our AC. 5 Stars!
17-Nov-2019
Product or service reviewed: Trane furnace Trane ac unit State water heater and April aire humidifier
I have trusted Total Heating & Air Conditioning Inc every year to inspect my furnace before the heating season and Tony has never let us down. This year due to its age we decided to replace it all. Tony sized the units for our needs and we couldn't be happier. Out with the old and in with the new flawlessly. I would recommend Total Heating & Air Conditioning Inc to anyone, they do exactly what they say they will do...old school!
23-Oct-2018
Product or service reviewed: New Line set for air conditioner
Tony was referred to me by a neighbor. I had to have a new line set put in for my air conditioner. I had several estimates and a bad experience with a competitor of Tony's who installed the air conditioner. After hearing the glowing reference from my neighbor I spoke with her landlord who reinforced the glowing review so I asked Tony to give me an estimate. He was here that evening. Explained what I needed and how he would accomplish the task. 2 Days later he and a helper showed up early Saturday morning and they were finished by noon. Did a great job. Most impressive was the attention to detail. The line set required an outside drop from the second floor. Tony matched the new drains on the building so that the new one he used to hold the new line set blended in with the rest of the building. A quality job.
Barbara Marchand
Elk Grove Village
20-May-2017
Product or service reviewed: Trane Furnace and Air Conditioner
Tony is a true professional. He guided me thru what I should purchase, was able to give me upgrade products, but because of the Utilities rebates, the cost was less than lesser furnace and Airconditioning models. He is a hands on guy, does not cut corners and he and Matt worked on Friday night late to take care of me. If you have any doubt on who to hire, he is the best, he owns his own business and was on the complete job.I am very happy with my new Trane furnace and Air Conditioner.
10-Apr-2017
Product or service reviewed: Trane Furnace, Trane Air Conditioner, Aprilaire Hu
The service of Tony and his crew was fantastic and professional. The cost of the service provided was wonderful. They were very respectful of my home and were very knowledgeable and well-prepared. I will definitely recommend them for anyone.
08-Mar-2017
Product or service reviewed: Furnace repair
Extremely Professional! Total Heating & Air came out on a Friday night when I didn't have heat. They responded quickly, and within half an hour, my furnace was up and running. The tech showed me what needed replacing and informed me that my furnace and a/c was 28 years old. I know the unit is past its lifespan, so I'll be replacing it this spring with a more efficient system by Total Heating & Air.
07-Mar-2017
Product or service reviewed: Installed a new Tankless Water Heater
Total Heating did a fantastic job replacing my regular tank type water heater with a wall mounted tankless water heater. BEAUTIFUL JOB. Came out perfect. Exceeded my expectations. The Total team responded immediately to my request due to my old water heater failing. Within 18 hours of my request, they were on site with all parts and materials to remove my old and install a new water heater. They arrived on time and within a few hours had converted my house to a tankless type water heater. GREAT JOB, GREAT TEAM. Thanks again to Tony and Matt.
Chip
Arlington Heights, IL